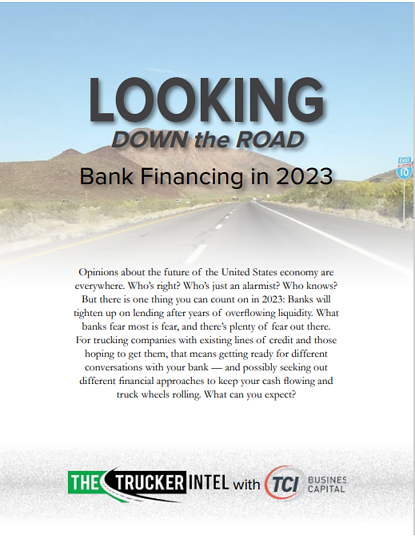 Looking Down The Road - Bank Financing in 2023
Opinions about the future of the United States economy are everywhere. Who's right? Who's just an alarmist? Who knows? But there is one thing you can count on in 2023: Banks will tighten up on lending after years of overflowing liquidity. What banks fear most is fear, and there's plenty of fear out there.
For trucking companies with existing lines of credit and those hoping to get them, that means getting ready for different conversations with your bank — and possibly seeking out different financial approaches to keep your cash flowing and truck wheels rolling. What can you expect?
Our ebook details the 6 Realities for Trucking in 2023.
Please Complete The Form
*Required